One of PD Training's Top 20 most popular training courses is our Assertiveness and Self Confidence Course. It is a one of our newly redesigned Signature Series that aims to provide every participant with the skills and confidence to handle confronting situations in both their professional and personal lives.
This course teaches individuals how to be more assertive without being rude or indignant, while at the same time fostering those aspects of themselves which are already in place and highlighting those aspects which require further internal development.  The course is focused on a workplace scenario, but the skills covered will also be useful in all aspects of participant's lives.
Key Skills Covered Include: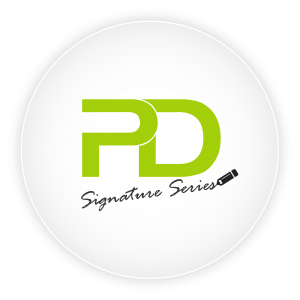 Gain a Better Understanding of Yourself and Others
Self Behaviour Modification
Communicating with Confidence
Self Confidence in the Workplace
How to Say "No"
Social Media Tips
And Much More…
PD Training (PDT) has a mission to provide innovative, personalised training that achieves real results and improves people's lives. As part of our solution to improving knowledge transfer, we have utilised the Leading Dimensions Profile (LDP) personality profiling tools, intense collaboration with our industry leading trainers and widespread feedback from our previous participants. The redesigned Assertiveness and Self Confidence Course provides participants with tailored, personalised and effective training in all aspects of the course.
The LDP personality profiling toolset allows our certified training professionals to deliver high-quality training that helps each student to achieve their own personal learning and development goals. By being aware of the various personality types that are present in the classroom before the course begins, our trainers have time to modify, adjust and better align the course content and courseware with the specific students and their personalities. We found that by adding this extra, crucial step into our learning framework, PDT could provide more effective training and leave our participants with a positive overall experience and higher levels of knowledge transfer.
Return on Investment for the Organisation
One of the professional development industry's greatest challenges is providing clients with return on investment (ROI) figures. By using the LDP personality tools and our array of IT support systems, PD Training removes this obstacle from our learning framework. By solving this industry-wide problem, in a unique way, it allows us to provide both a focused and innovative training experience for every participant we engage with.
As we have cultured a relentless focus on continuous improvement in all aspects of our business, we felt it was time to rise above the status quo and train people using tools we have proven are effective.
The added benefit of having brand new, unique courseware written by our own training team, is the reduced chance of students being previously exposed to similar content. PD Training know that there is nothing worse from a student's perspective than having to participate in a course they already know.
PD Training has made it our mission to help each participant become more self-confident and assertive and with our new, innovative training course where real-world professional development can be achieved.
For more information or to book an Assertiveness and Self Confidence Course, follow the link below: https://pdtraining.com.sg/courses/assertiveness-and-self-confidence-training
Or speak to one of our friendly consultants call us on: 3158 3955
We look forward to helping improve your assertiveness and self-confidence soon!